Offline maps
Gipuzkoa maps offline on mobile devices
The b5m maps, offered by the Provincial Council of Gipuzkoa, can be viewed on mobile devices, and without an Internet connection.
Tools to download and view offline maps on mobile devices
Mobac to download b5m maps
To download the maps of Gipuzkoa on mobile devices that have GPS location, you can use the MOBAC (Mobile Atlas Creator) program:
Free and open source program.
Create maps for offline use in GPS device and mobile phone applications.
Available for Windows, Linux and MacOS X.
Download MOBAC
ZIP (13,7 MB.)
MORE INFORMATION:
Custom XML map sources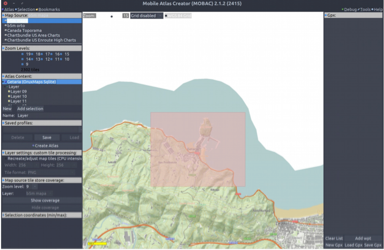 OruxMaps to view b5m maps offline from mobile
Orux Maps is a free Android application without ads widely used in our environment to:
See our outdoor location, using the mobile GPS.
Follow or record a tour.
Orux Maps manual
PDF (10,3 MB.)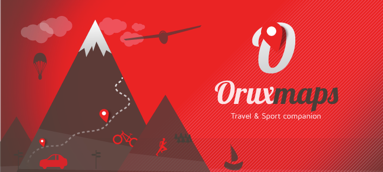 How to download b5m maps on your mobile, and view them with OruxMaps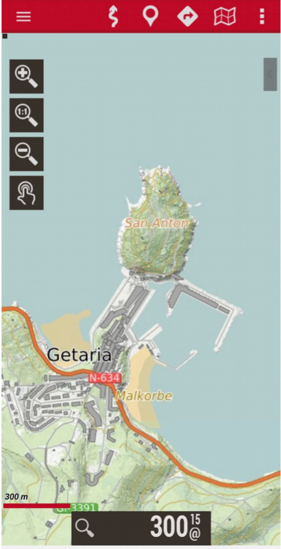 Install MOBAC on your computer, downloading it from its website.
Download the files b5m_mapa.xml and b5m_orto.xml, and save them in the "mapsouces" folder of MOBAC. These files will allow the visualization of the maps and orthophotos of the b5m.
Open the MOBAC program and click on Debug> Refresh custom map sources.
Choose, in the Map Source section, b5m map or ortho b5m (if they do not appear, restart MOBAC).
Locate yourself on the map of Gipuzkoa, using the MOBAC tools, and make a box of the place where you want to download the map (see the image below). MOBAC will cut that area and use that data to make the atlas.
Choose the zoom levels you want to download (Zoom Levels). Keep in mind that you can reach level 19.
Make a new atlas (Atlas Content> New), and choose the Orux Maps Sqlite format. Enter the name you want and press the Add selection button.
Create the atlas by pressing the Create Atlas button.
Copy the Atlas to your mobile device, in the location oruxmaps / mapfiles, to use it as an offline map.
Open the OruxMaps application and choose Open Map> OFFLINE> Atlas name. This way you can see the map of the b5m on your mobile (see the image to the left).