G-Irudia
This application allows you to have b5m website's cartography and orthophotos published in Autodesk or in ZWCAD in an easy way.
What does it provide?
Cartography and/or orthophotos, presenting such images as a background to the active drawing in the Autodesk or ZWCAD application.
Different types of information (toponymy, river courses, roads and buildings) at specific locations.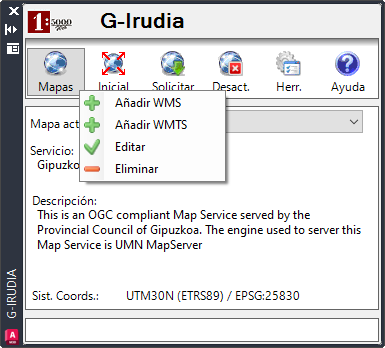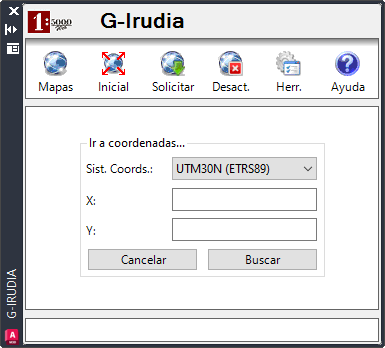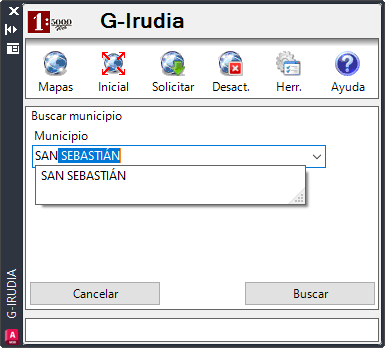 Downloads
G-Irudia is not compatible with Autocad LT